Ventiprene
Revolutionary Breathable Neoprene
While retaining the best features of neoprene regarding warmth and elasticity,
Ventiprene offers addtional breathability allowing neoprene to be used on products outside of watersports.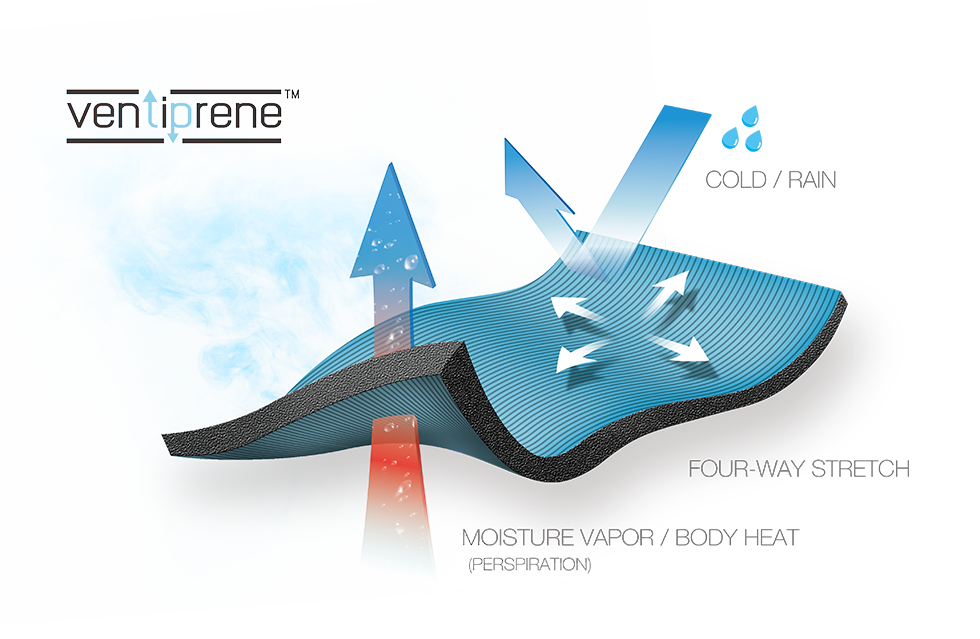 Breathable

Channels help sweat to escape.

Designed for Outdoor

Engineered for outdoor activities with thermal protection.

Various Thickness

Thickness ranging from 0.5mm to 5mm.
The Reason Behind
Traditional neoprene has many features such as waterproof and thermal insulation, which are the perfect match for watersports applications.
While maintaining many of the great features of neoprene, our patented technology, Ventiprene, creates channels that allow body heat and sweat to go through as water vapor while retaining body heat.
Ventiprene eliminates the limitation of traditional neoprene and offers new possibilities for different application above water.
We built a tube with an air pump mechanism to test the functionality of Ventiprene. The tube was divided by a piece of a Ventiprene sheet firmly secured in the middle.
We added water from the top of the tube. The water did not leak due to the waterproof feature of the neoprene.
We pumped air from the bottom of the tube. Air went through the Ventiprene, the breathable neoprene, creating bubbles in the water.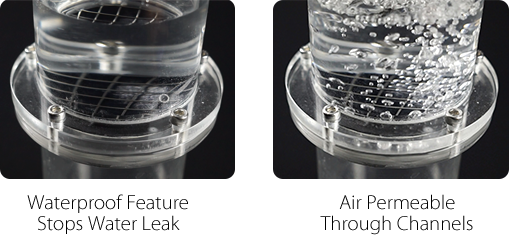 Air Permeability Test
Material breathability testing result
Tested and proven by a third-party laboratory. According to ASTM D737, Ventiprene's breathability far surpassing outdoor hardshell and regular neoprene.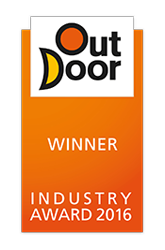 Breathable neoprene has some promising advantages. It is an interesting development that could potentially offer benefits to new user groups, outside of water sports.
- The Jury Statement of Outdoor Industry Award 2016
Ventiprene is awarded as Winner in the Outdoor Industry Award 2016 and is the only awarded Winner in the category of Material Innovation. The jury evaluates Ventiprene is outstanding in three criteria, including the degree of innovation, functionality, and choice of materials.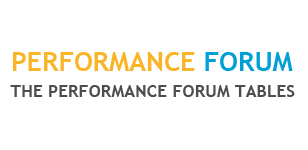 Performance Forum Tables Selected
Ventiprene has been selected in the Soft Shell category of Performance Forum Tables in Performance Days, November 2016. This is, again, a proof of the innovation of the material.
CUSTOM-MADE
Having vertical integration capability and excellent R&D team, we can customize products by specifications. Contact us to know more about custom-made process.