Water Repellent
Water repellent stops water or rain from reaching you.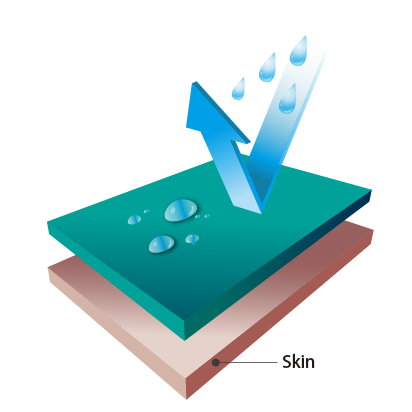 Water repellency can be achieved by lowering the surface energy of the fabric to prevent the water from diffusing on the garment. This function can be performed with many types of finishes and fluorochemicals are the most common and effective to use to repel both oil and water.

Being a bluesign® system partner and consciously aware of our environment, we only use C6 water repellency which is perfluorooctane sulfonate (PFOS)-free and perfluorooctanoic acid (PFOA)-free.